Generate immediate income by selling
your court-ordered claims.

We purchase bundles of 50+ enforceable claims.

Liquidity
Immediate liquidity,
fast pricing and payment,
easy handling




Scope
Greater financial freedom by
accessing extraordinary income
otherwise written off as bad debt




Strength

Benefit from improved credit ratings,
increased equity, and greater
concentration on your core business


LZI buys your previously uncollected undisputed, enforceable claims.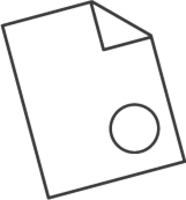 Thanks to the rapid inflow of liquidity, selling your claims represents a sensible alternative or adjunct to conventional trust-based collections.

LZI's business model includes not only assuming fiduciary responsibility for claims enforcement but also the one-off or recurring purchase of claims packages. The purchase price and payment are quickly and easily processed.
Here´s how it works:

Compile the personal data of your debtors.
Fill out the list of debtors (see download on the right) or send us
an open item list from your accounting.
Send your request using the form below.
We will provide you with a non-binding purchase offer free of charge.
Directly after signing the contract and handing over the contract documents,
you will receive the negotiated purchase price.


Offer debts for purchase now: